10 Awesome Things to Do in Fort Worth, TX
Fort Worth, Texas used to be known as an important trading post for cowboys at the end of the Chisholm Trail. Today, it is known for its modernization and cultural institutions like the Kimbell Art Museum. This bustling city has plenty going on any given weekend, so if you need something to pass the time with, why not head out into town to visit one of our favorite places featured below.
BEST THINGS TO DO IN FORT WORTH
The Kimbell Art Museum building was designed by legendary architect Louis I. Kahn. Its collection is primarily made of Asian and European art pieces. This museum has an intimate size which makes it more approachable for people who are new to art museums. There are just a few exemplary pieces of art on display including a painting by Michelangelo. The museum hosts great educational programs as well as some amazing traveling art exhibitions and of course an extensive research library. There is also a gift shop that sells everything from publications, prints, gifts, jewelry, and more.

3333 Camp Bowie Blvd Fort Worth, TX 76107

The Fort Worth Zoo has been named one of the top zoos by the USA Today and Family Life magazine. It was founded back in 1909 with only one lion, two bear cubs, an alligator, a coyote, a peacock, and a few rabbits, it is now home to over just about 5,000 different native and exotic animals. One part of its popularity is the easy navigation and the excellent job they do in teaching about the care and conservation of these animals. You will have an unforgettable visit at the Fort Worth Zoo!


1989 Colonial Pkwy Fort Worth, TX 76110

This museum has a truly fascinating collection of 19th and early 20th-century American art and should really not be missed! Some of the works include works of artists such as Georgia O'Keeffe, John Singer Sargent, Alexander Calder, and Thomas Cole, as well as a considerable assortment of photographic works. Its 'piece de resistance,' of course, must be the museum's 150,000 items which focus on American history, art, and culture. For families interested in American western art, this is a paradise! Besides the museum's free admission, it also boasts a fabulous restaurant with an interesting menu that includes great desserts!


3501 Camp Bowie Blvd Fort Worth, TX 76107

The family will really feel they've touched down in cowboy country when visiting the Fort Worth Stockyards. As you watch the drovers corralling the cattle up the Chisholm Trail to the railheads, you will start to get a taste of how things had been in the late 1800s, when more than four million head of cattle had trailed through the city. The arrival of the railroad brought the construction of the Union Stockyards and the city became a major livestock shipping point. Experience some of the old "wild west", from meeting the cowboys to visiting the many original, authentic shops.

2501 Rodeo Plaza Fort Worth, TX 76164

The Bureau of Engraving and Printing's Western Currency facility is one of only two in the United States that prints money. (The other one is situated in Washington, D.C.). Take a free 45 minute guided tour – available on weekdays – and watch how money is printed as well as learning all about the history of American money and stories about the various money designs. The kids in particular will be interested in the various demonstration exhibits. There is also a turn of the century spider press and an engraver's bench to see. Security is super efficient of course, but the facility's staff is very friendly and happy to answer any questions.


9000 Blue Mound Rd Fort Worth, TX 76131

BEST PLACES TO EAT IN FORT WORTH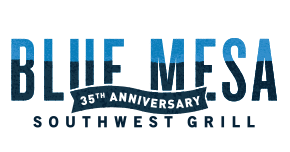 For many, brunch begins and ends at this long-running Southwestern-Mex restaurant, which moved from its longtime home in University Park to bigger digs near the Museum District. The term "something for everyone" definitely applies to their massive Sunday brunch, served buffet-style, as it includes items both Tex-Mex and not, from breakfasty items such as made-to-order omelets and Belgian waffles to street tacos stuffed with brisket and red chile salmon to unusual signatures like their black bean adobe pie and blue corn.
612 Carroll St Fort Worth, TX 76107



Elegant spot from owner Adam Jones and chef Blaine Staniford continues to dazzle diners 10 years after it opened in the 777 building downtown. The chef-driven American food is both classic and forward-thinking. Staniford and Jones know that Fort Worth loves a good steak, so they offer several. But they roll with changes, so you'll also see edgy surprises, such as a vegetable-tasting menu featuring items such as miso-grilled trumpet mushrooms and cherry bomb radishes with black garlic butter. The restaurant maintains a special-occasion spirit while keeping the vibe approachable, but with first-class, attentive service, and shows Fort Worth fine-dining at its best.
777 Main Street (Between 6th and 7th Streets) Fort Worth, Texas 76102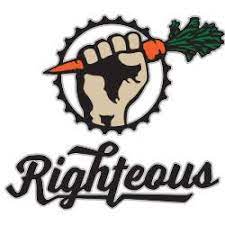 Most families these days have at least one diner with diet restrictions and Righteous Foods understands. Open for breakfast, lunch, early dinner, and brunch, the menu at this healthy-eating spot from chef Lanny Lancarte menu spans as many dietary restrictions as it does styles of cuisine – there are burgers, soups, pasta, sandwiches, tacos, salads, and bowls, in vegan, gluten-free, lactose-free, Keto-friendly, and nut-allergy-conscious forms. Planted on the outskirts of the Monticello neighborhood, it's been a huge hit with locals and often attracts large groups to its attractive, colorful patio.
3405 W 7th St Fort Worth, TX 76107



A trip to Fort Worth isn't complete without at least one platter of Tex-Mex. Some of the city's best can be found at this long-running spot on the city's north side. Its low-key and unfussy atmosphere perfectly mirrors the simple yet delicious food: chicken enchiladas with a rich, creamy sour cream sauce; fajitas served with satin-smooth refried beans and thick flour tortillas made in-house, and huge chimichangas stuffed with beef or chicken and smothered in queso. There's a variety of margaritas and daiquiris, plus an incredible margarita pie for dessert. Four separate dining areas accommodate groups of all sizes, and a dining room on the second floor can be reserved for large parties.
1400 N Main St Fort Worth, TX 76164


We're in the best/worst time in the world if someone in your family wants to try Texas barbecue. So many new places have opened in Fort Worth in the last two years. But the standard-bearer has to be the new River location of the acclaimed Heim Barbecue from husband-and-wife Travis and Emma Heim. The River is bigger than the Near Southside original, with three indoor seating areas and an outdoor deck. The menu's bigger, too, with Heim classics – fatty brisket, bacon burnt ends, twice-baked potato salad, and green chile mac and cheese – plus tacos, burgers, and bar-food bites.
1109 W Magnolia Ave Forth Worth, TX 76104


Testimonials
Summit on the Lake has the BEST customer service! I have yet to have a single problem.

- Anonymous
Great location! Easy access to 199 and Loop 820.

- Anonymous
Great staff! Great job Jennifer and Ashley!

- Anonymous
I am so happy to have such GREAT customer serview at my apartment community!

- Anonymous
Best apartment complex ever! Tried to leave but couldn

- Anonymous
Ladies you are all HEART!

- Anonymous
The staff has always been helpful and understanding. With quick responses to questions I have.

- Anonymous
Best staff around!

- Anonymous
Jennifer has been very sweet, helpful, and straight forward with the leasing, move-in process, and work orders. I really appericate how friendly y

- Anonymous
I'm new here but don't feel so new because the staff here is AWESOME! From front office to maintenance, they make me feel welcome and listen.

- Anonymous
The maintenance request was completed in 2 days and my outdoor light works! I feel so much safer, now that we have a patio light!! Also my sink had a board that needed to be replace and its been replaced and painted. (all of the staff is kind and friendly, and most of them direct me by my name when I call) thanks a lot guys!

- Anonymous
I've been here for 6 months now and it's been such a blessing from the last place I was at. My move in became much less complicated once I talked to the office and before I knew it everything was ready to go!

- Anonymous
5 Star Review: Love the place and love the people the most. They are very friendly And courteous.

- Google Review